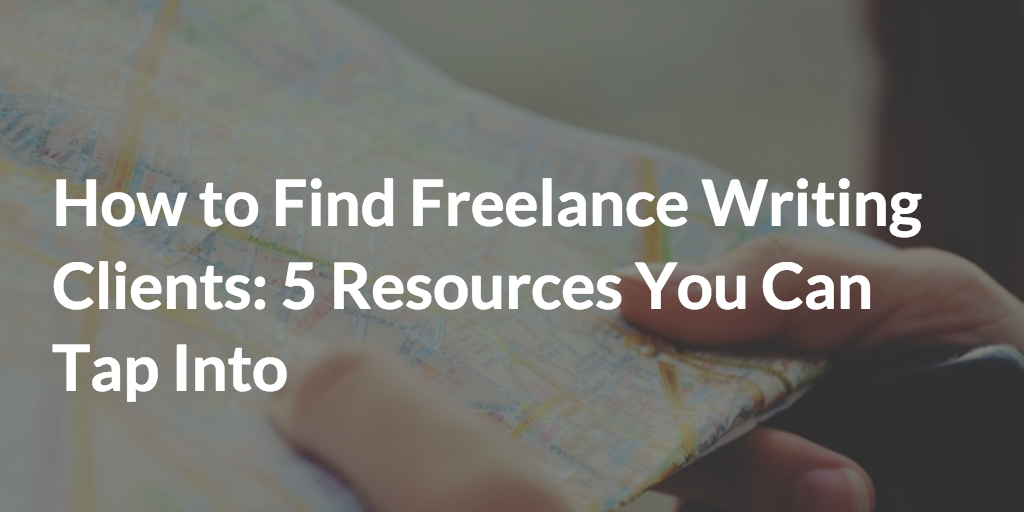 While inbound marketing is certainly an effective strategy for freelance writers, it isn't always an option when:
a) You're not established enough to attract the right clients; or
b) You need paid work now and don't have time to wait for people to come to you.
In such cases, it's important to be proactive about finding work. You need to go out there, reach out to companies, and convince them to hire you. But where exactly should you go?
That's what this post aims to answer. Below are common resources that you can mine for leads. If you're on the lookout for new clients you can start by checking out the following:
1. LinkedIn
LinkedIn is hands down my favorite social network for finding prospects. The site offers some great (and free) tools for identifying and reaching out to prospects.
These include:
a. Groups
There are LinkedIn Groups for just about every industry. Find active Groups in your specific market, and then look at the people who are posting and participating in their discussions. Check out their profiles, look at the company that they're working with, and if they seem like a good fit for your services, go ahead and reach out.
Tip
An easy way to find LinkedIn Groups in your industry is to go to Interests > Groups > Discover. Here you'll find several Group recommendations from LinkedIn.


b. Search
LinkedIn's search feature is also a useful prospecting tool. All you have to do is type in a keyword relevant to your market, hit search, and the site will generate a list of businesses related to your keyword.
Browse through those search results and use it to create a list of leads.
Tip
You can use LinkedIn's search tool to find companies and groups, among other things. Once you conduct a search, you can narrow down the search results by clicking on the filters on the left part of the page.

2. Trade publications/websites
No matter what industry you're writing for, I'm willing to bet that there are publications and websites specifically for it. You'll want to peruse these resources and keep an eye out for the following:
The companies running ads
The companies getting featured
Chances are the companies above are looking to gain more exposure, and more importantly, they are willing to spend money to meet their sales and marketing objectives. Think about it. Ad space (especially in trade magazines) isn't cheap, so businesses that are running advertisements in such publications obviously have the budget to do so. Meanwhile, those featured in these places probably have the money to pay for PR services (again, not cheap).
These businesses make for great clients because they are more likely to see the value in high-quality content. If you can reach these businesses and make them see that you're a writer who can help them meet their sales/marketing goals, you could potentially land some lucrative projects.
3. Trade Show sponsors and exhibitors
The same goes for shows and conferences. Again, companies that have the money to attend and sponsor these events will likely also have a reasonable budget for content.
And don't worry, you don't have to attend these functions (unless you want to). Simply visit the event websites, and check out each event's exhibitor, sponsor, and speaker lists. You can then create a list of leads from there.
For example, let's say I'm targeting realtors. What I would do is find a large industry event, such as the REALTORS® CONFERENCE & EXPO, find their exhibitors list, and contact prospects from there.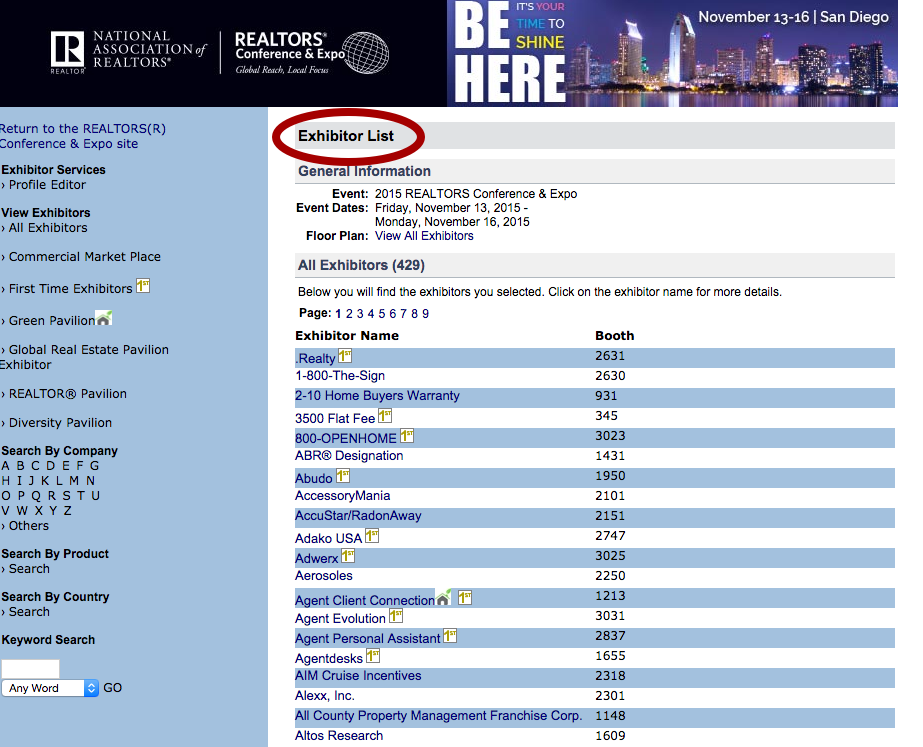 4. Press release websites
Press release websites such as PRWeb, Businesswire, and PR Newswire can be goldmines for clients who can send you consistent work. In fact, scouring these websites was how I landed an $800 per month client a few years ago.
What makes these sites so great? For one, sending out press releases can be pretty pricey, so companies that do it have the budget for doing so. Additionally, most newswires offer packages that urge businesses to publish press releases several times a year. If you're able to land and impress a client that has one of these packages, you can expect to be given consistent work.
5. Your network
Have you tapped into your own network to find leads? If not, you could be missing out on a lot of prospects. Companies are more likely to hire someone based on a referral, so if you could get someone to introduce you to a potential client, you stand a good chance of landing the job.
So consider reaching out to friends, relatives, and colleagues to give them a heads up that you're freelancing. You never know, they just might introduce you to your next client.
For example, before leaving my full-time job, I made it a point to stay on good terms with my boss and co-workers. I even told them that I was freelancing. A few months later, my former boss called me and asked if I was taking on new clients. Apparently, he moved on to another company, and they happened to be looking for a writer. And since he was already familiar with my style, process, and work ethic, I was the first writer he turned to.
Needless to say, I jumped on the opportunity and landed the job.
So, where will you find your next client?
Hopefully, my suggestions above gave you some ideas on where—and how—to find new leads. Now, I'd love to hear from you. Have you ever tapped into the resources above to land new gigs? Are there any websites or places that I missed? Share your thoughts in the comments.