Discover what types of writing gigs pay well and bust out of the "starving writer" mindset once and for all.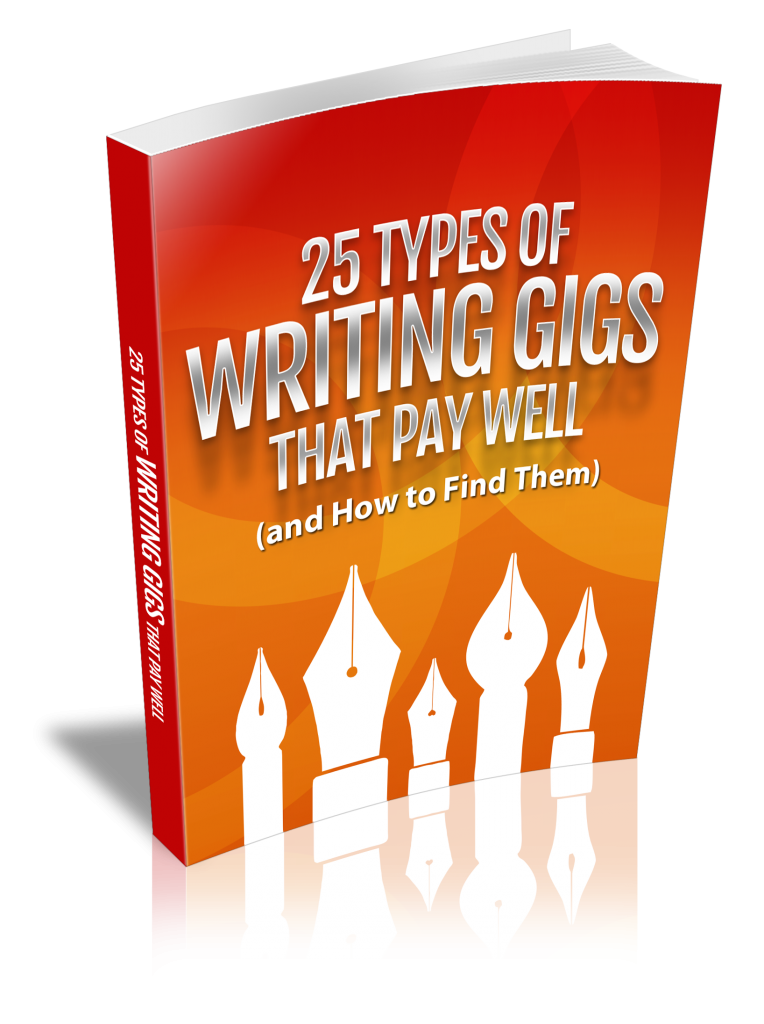 Stop wondering if you can earn good money freelance writing.
You can. This book will open up your eyes to the wide range of lucrative writing projects out there. There's so much more to the world of freelance writing than $5 articles or assignments that pay 1 cent per word.
If you're not sure where to start, or you're tired of getting paid peanuts for your writing, grab this free ebook to find out where the lucrative gigs are and how to get them.
Download it for free and you will:
Discover 25 types of lucrative writing gigs (including the exact rates that you should charge)
Figure out the steps you should take to find and land high-paying clients… even if you don't have experience
Learn about the powerful mindset that you need to adapt to level up your freelance writing income
Sign up below to download it for free: