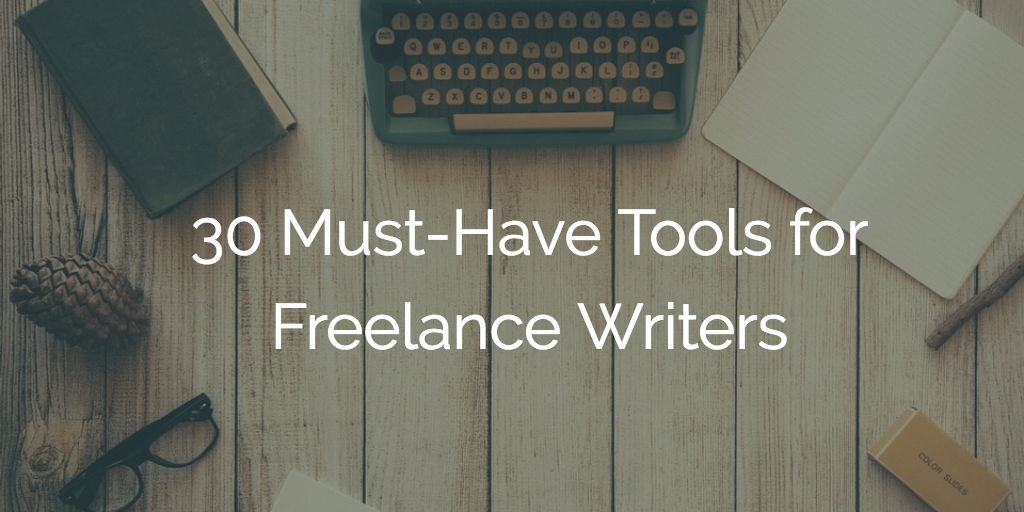 Running a freelance writing business isn't easy. For one, there always seems to be an endless number of tasks on your to-do list. You have research, client-hunting, business admin, idea-generation, bill collection… oh, and actual writing, of course.
And while it would be great to have an assistant who can handle all that extra work, we can't all afford to hire someone to be on our beck and call.
That's where the following tools come in. Below are some of the sites, services, and apps that you can use in your business. From tools that help you generate ideas and produce better content to productivity apps that enable you to get more than in a day, I bet you'll find something that'll make your freelance life a whole lot easier.
Research and idea generation
If you're dealing with writer's block or need to come up with new ideas on a regular basis, these tools and resources should help you out: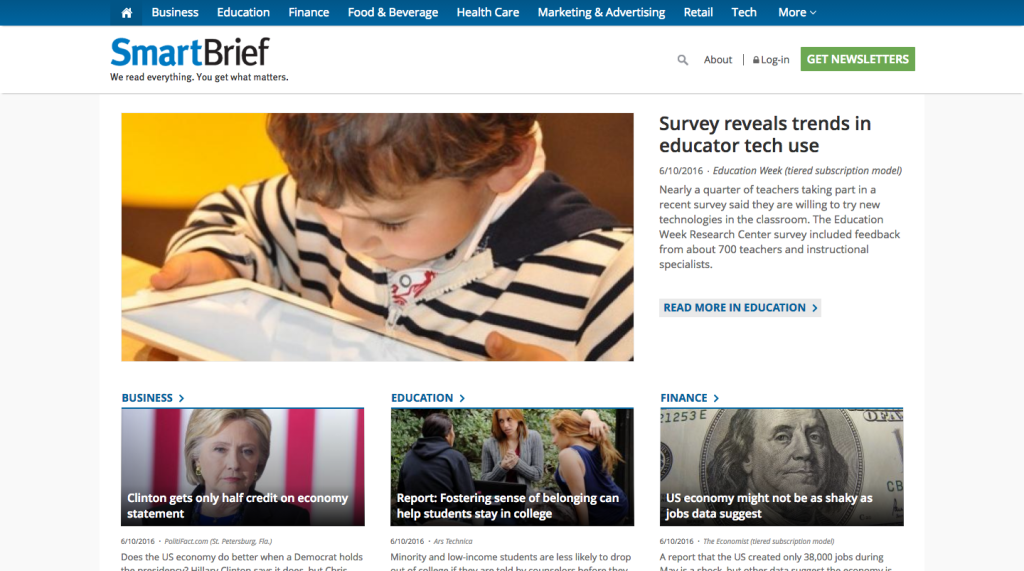 SmartBrief is a service that curates niche-specific blog posts, studies, and in-depth articles then delivers them straight to your inbox. If you want to keep tabs on a particular industry and stay in-the-know on the latest trends and news, I encourage you to check the site to see if it covers your field.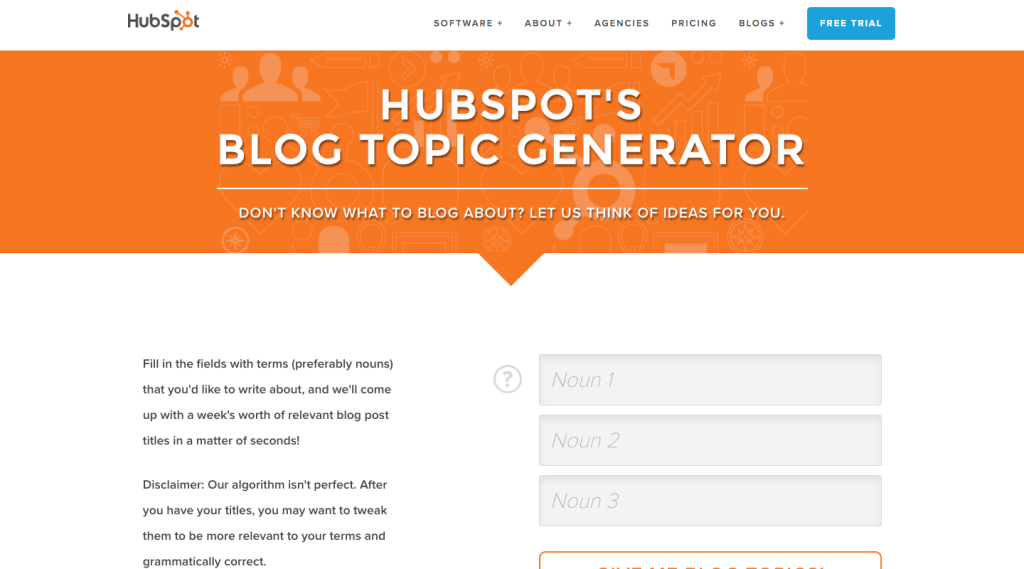 These three web apps all work pretty much the same way. Just enter the topic(s) that you want to write about, hit enter, then they'll instantly generate blog post titles. They're not perfect (sometimes the titles look funky), but they should be able to get your creative juices flowing.
ContentIdeator is similar to the headline generators by HubSpot, Portent and Tweak Your Biz. But instead of displaying a list of titles, it'll show you articles around the that are relevant to your keyword.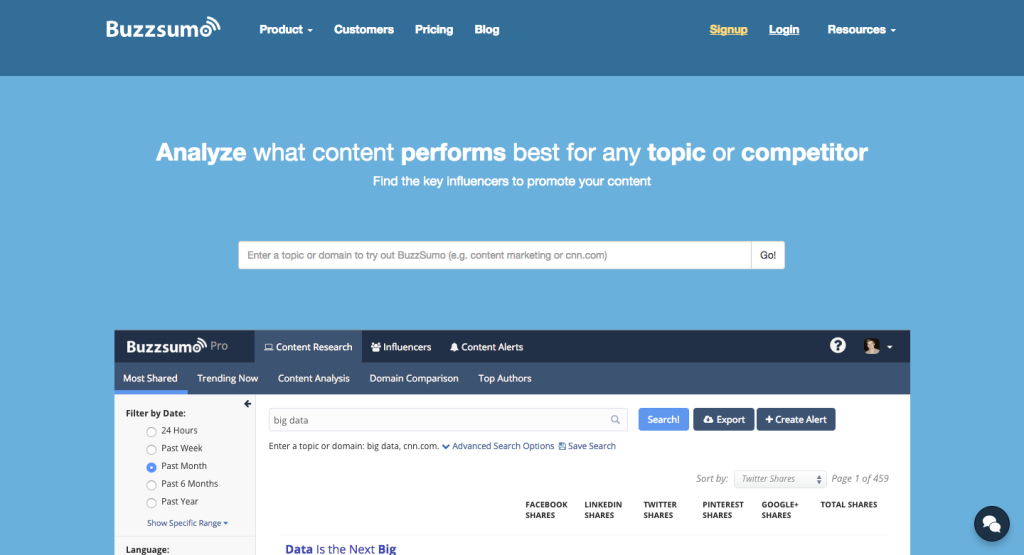 Buzzsumo lets you search for the most shared posts on any given topic or website. It's a great idea-generation tool because it lets you see what people are sharing and talking about. It's also great for spying on your competitors and studying their top performing content.
While Trello is a versatile tool that can be used for project management, team collaboration and productivity, I like to use it for managing and tracking my ideas. Learn more about how I use Trello here.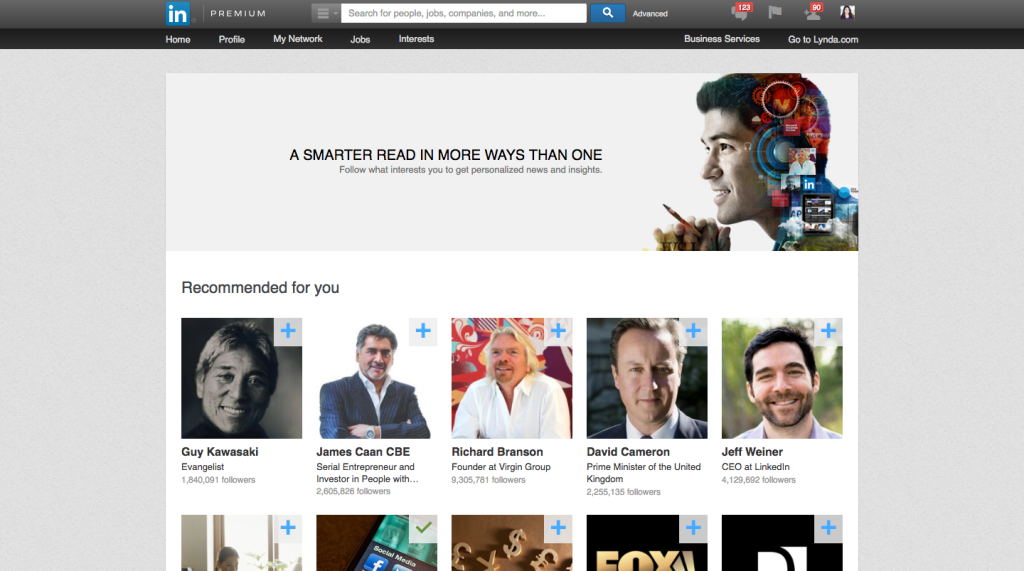 Creative juices not flowing? Whenever you feel stumped, it's worth checking LinkedIn to see what other professionals are talking about. LinkedIn Pulse lets me discover interesting articles on the latest trends and events. LinkedIn Groups on the other hand, gives me insight into what industry professionals are discussing and sharing.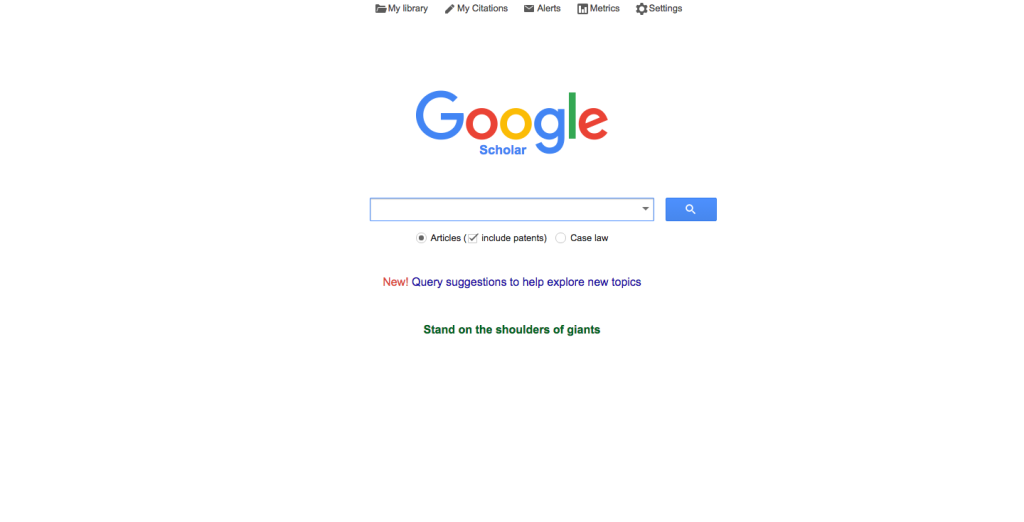 Studies, stats, and research-backed articles are goldmines for ideas.  If you need an easy way to search for relevant studies and scholarly articles, Google Scholar can help. Just enter your keywords, and it'll serve up relevant results.
Writing and editing
So you already have a killer article idea. Now it's time to flesh that out into a compelling article. The following headline and editing tools can help you do just that.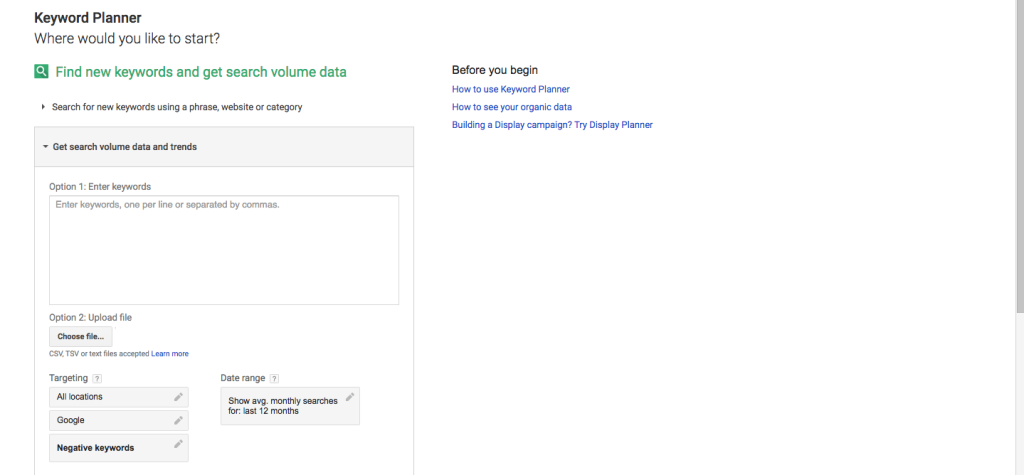 While it's best to write headlines for people and not search engines, I still make it a point to check Google Keyword Planner to see what readers are searching for. This tool comes in particularly handy when I'm trying to decide how to word my headlines.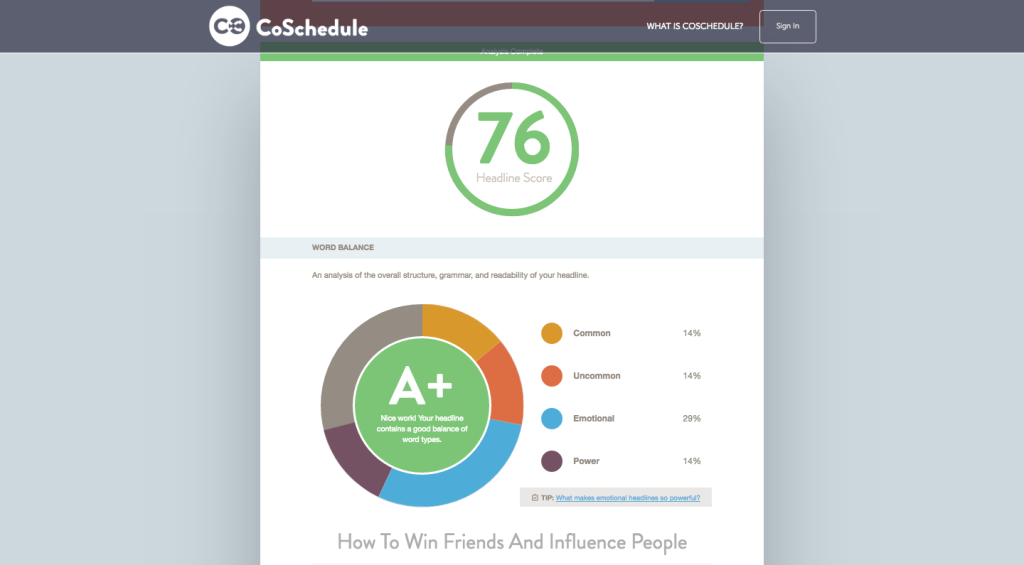 Think of CoSchedule's headline analyzer as a report card for your titles. It examines your headline and grades it based on type, wording, and length. What's more, it offers tips on how your headline can be improved.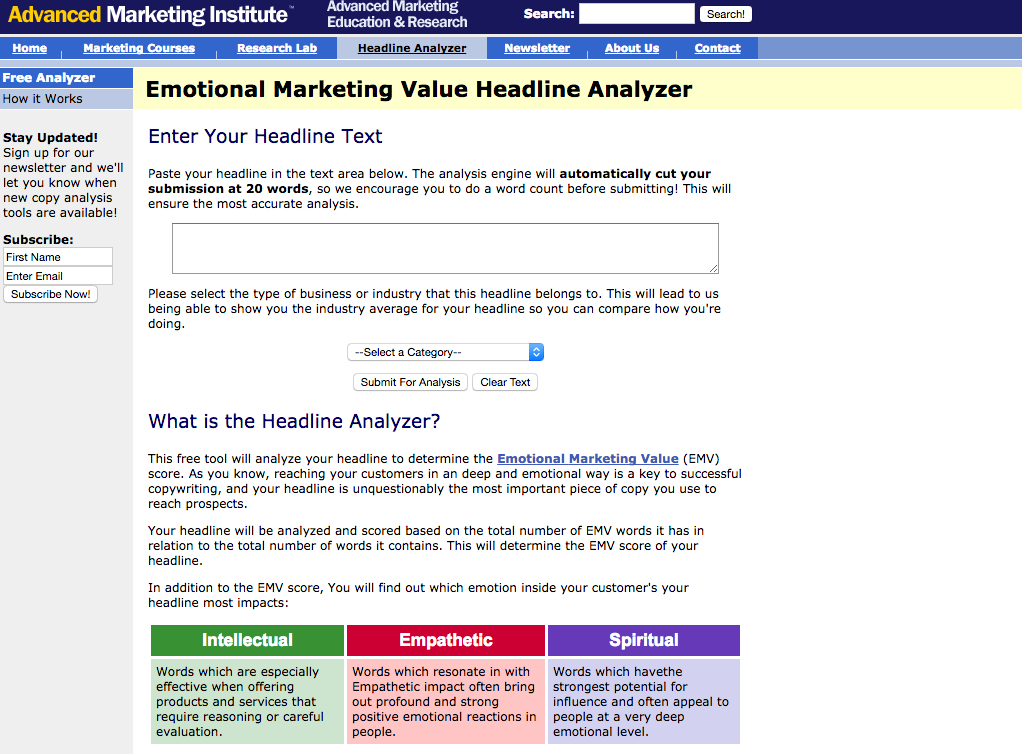 This tool analyzes and scores the emotional value of your headline, and it allso determines which specific emotion is triggered by it. I use this with the CoSchedule Blog Post Headline Analyzer tool and together they give great insights into the effectiveness of my titles.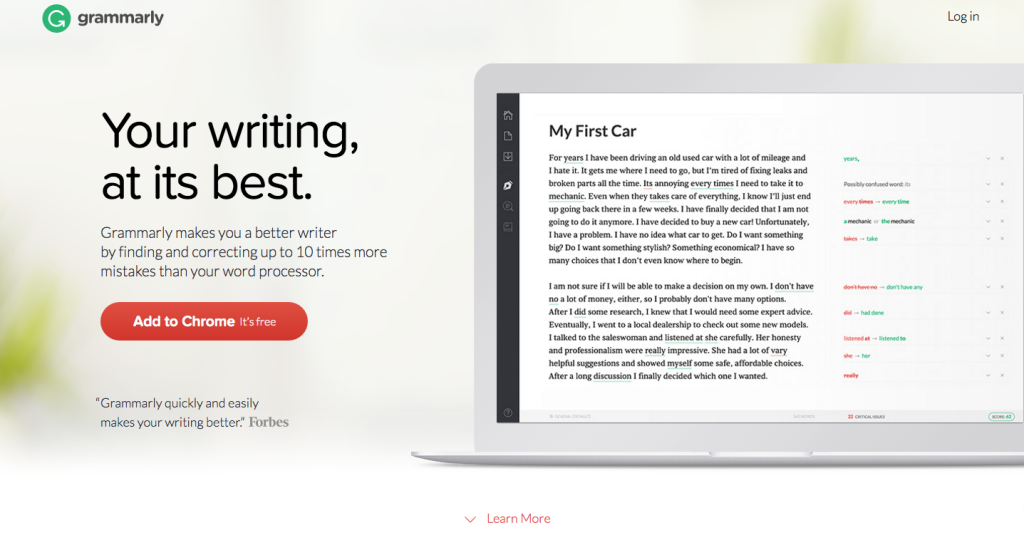 I never write a post, email, or social update without running the text through Grammarly first. This app analyzes your content and spots typos, spelling, and grammar errors. It's the best editing software I've worked with.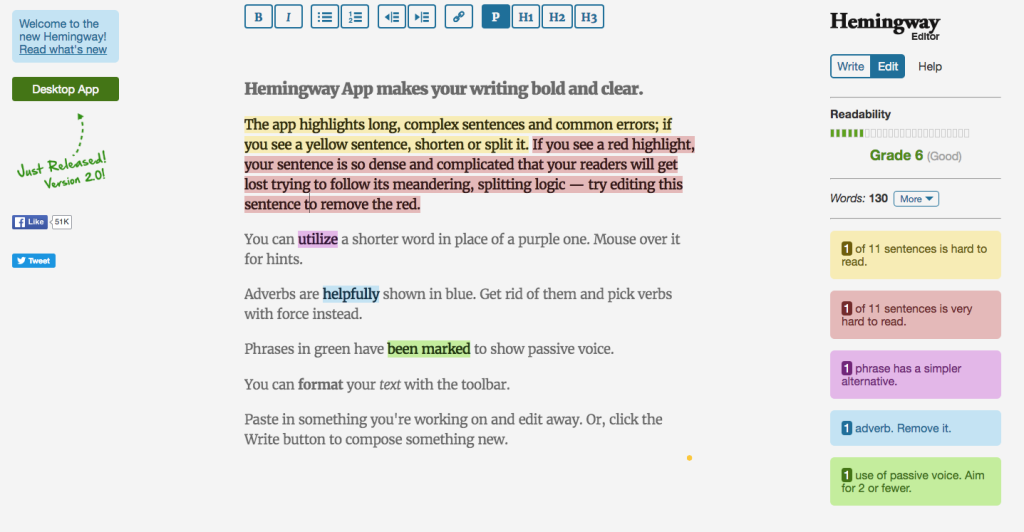 If you're in the business of writing, your job isn't to showcase your wide vocabulary or write flowery sentences. Your job is to produce content that your target audience can read and understand. Hemmingway helps you do that. It highlights complex sentences, suggests alternatives for big words, and grades the text based on readability. In short, it helps you write content that's easy to read.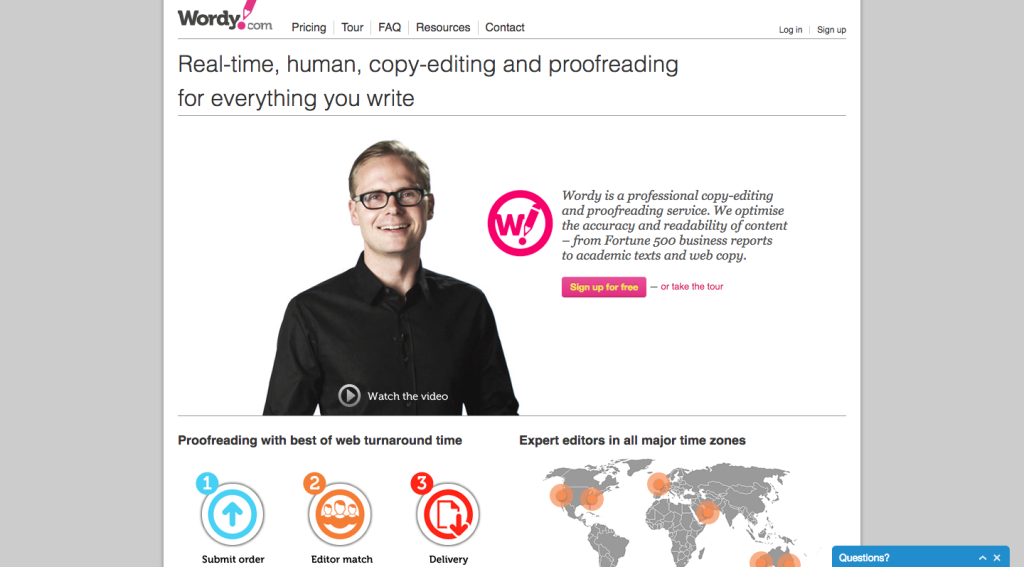 While Grammarly and Hemmingway are great editing tools, there are times when I still need a real live editor to go over my work. That's where Wordy comes in. This site provide real-time human editing services. All you need to do is submit your content, then wait for an editor to claim the job and provide feedback.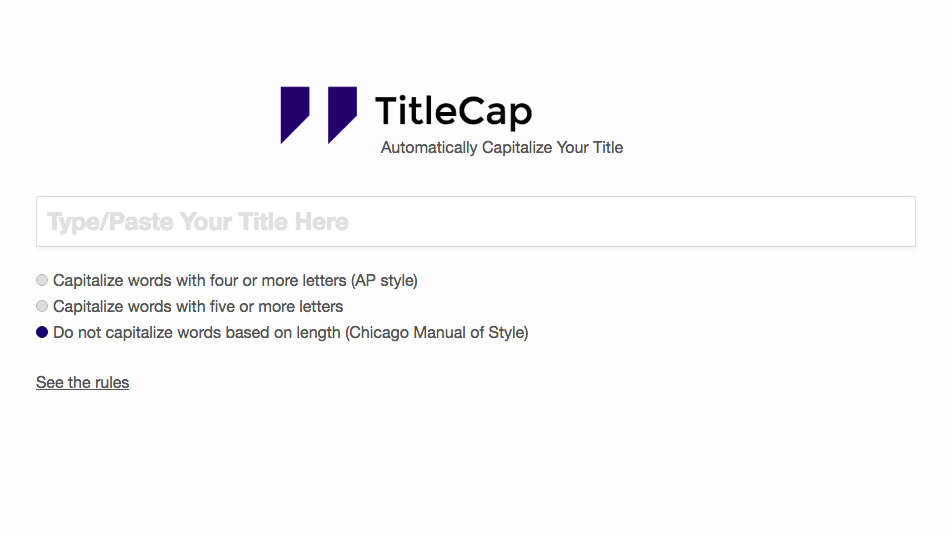 Confused with how to format your headlines? TitleCapitalization.com makes it super easy. Just paste your title, select your writing style, and you're done.
Image editors
I'm what you'd call "graphic design-challenged." While I know my way with words, I truly suck at graphic design and photography. That's why I'm grateful for the following user-friendly design tools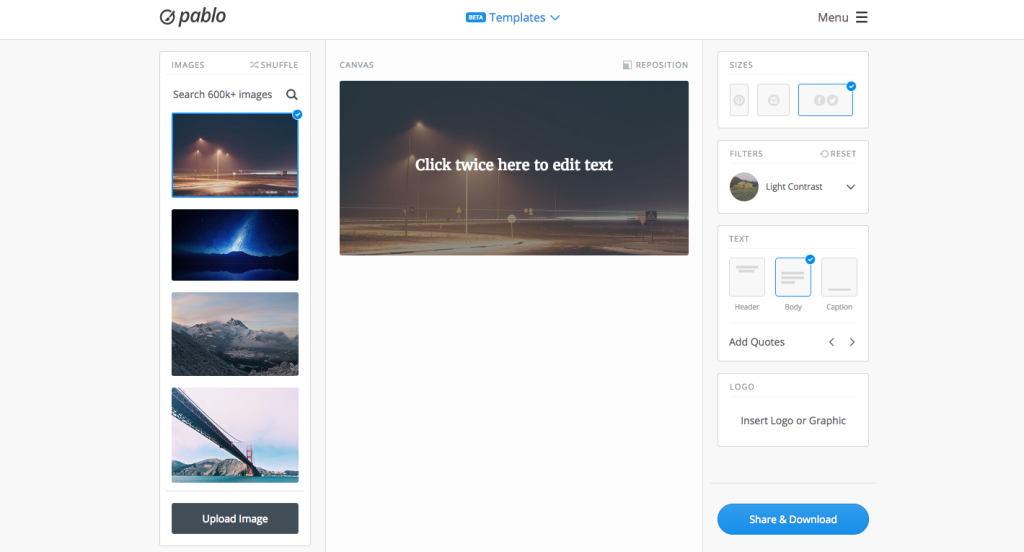 Made by the same awesome people behind Buffer, Pablo lets you easily put text on top of images. Just upload an image or choose one from their collection, insert text, format, and save.
Stencil provides the same function as Pablo but with a bit more customization. It lets you change the background color of your text, toggle with transparency, and add icons. Plus, it has a Chrome extension that lets you create images by highligthing text on a page or right-clicking on exiting images.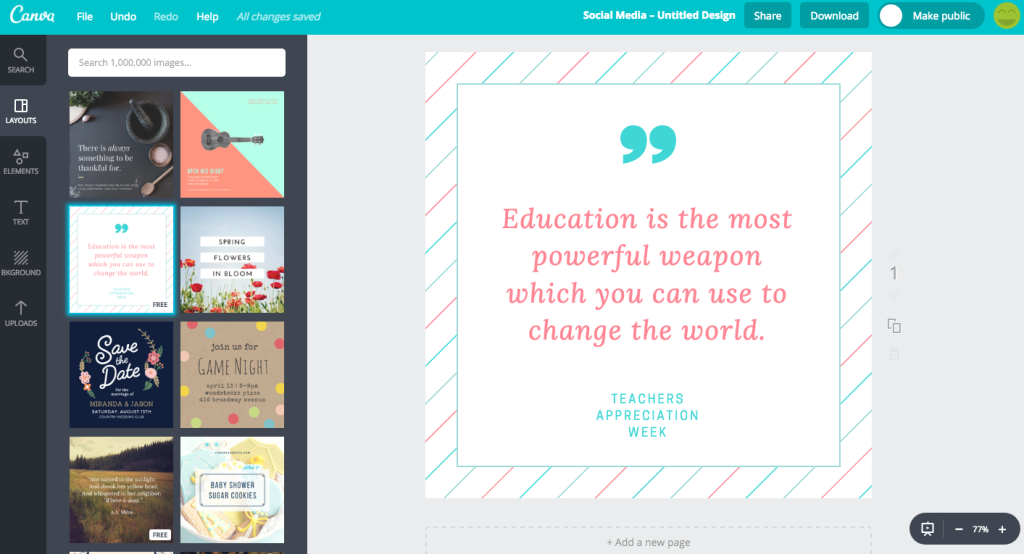 Canva is a nearly comprehensive online graphic design tool that lets you create anything from blog and social media images to slide decks and posters. It has beautiful templates and a wide searchable database that makes image-creation a snap.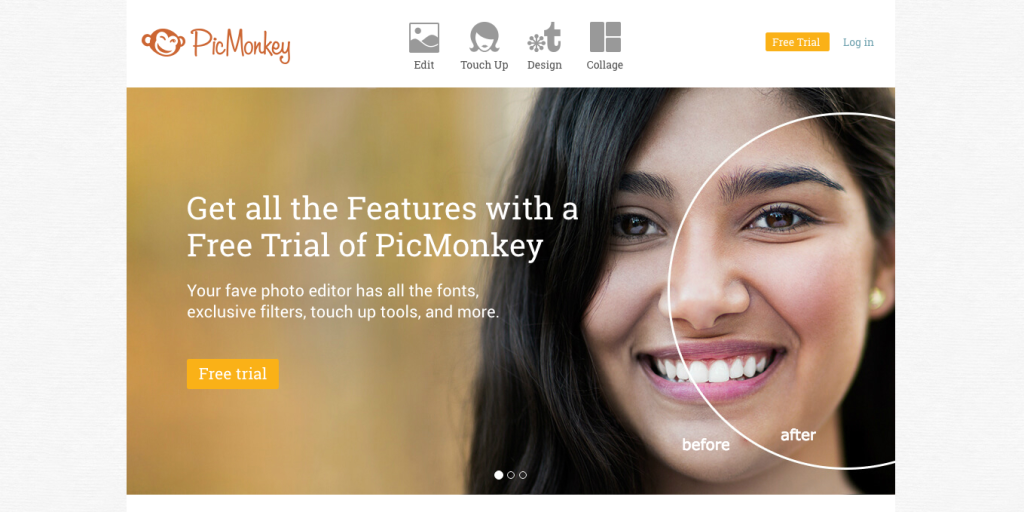 I usually use PicMonkey when creating photo collages and making minor touchups. It's lightweight, fun to use, and gets the job done quickly.
Ever need to annotate a screenshot, document, or image? Skitch makes it extremely simple to add arrows, text, stamps and more to images and documents.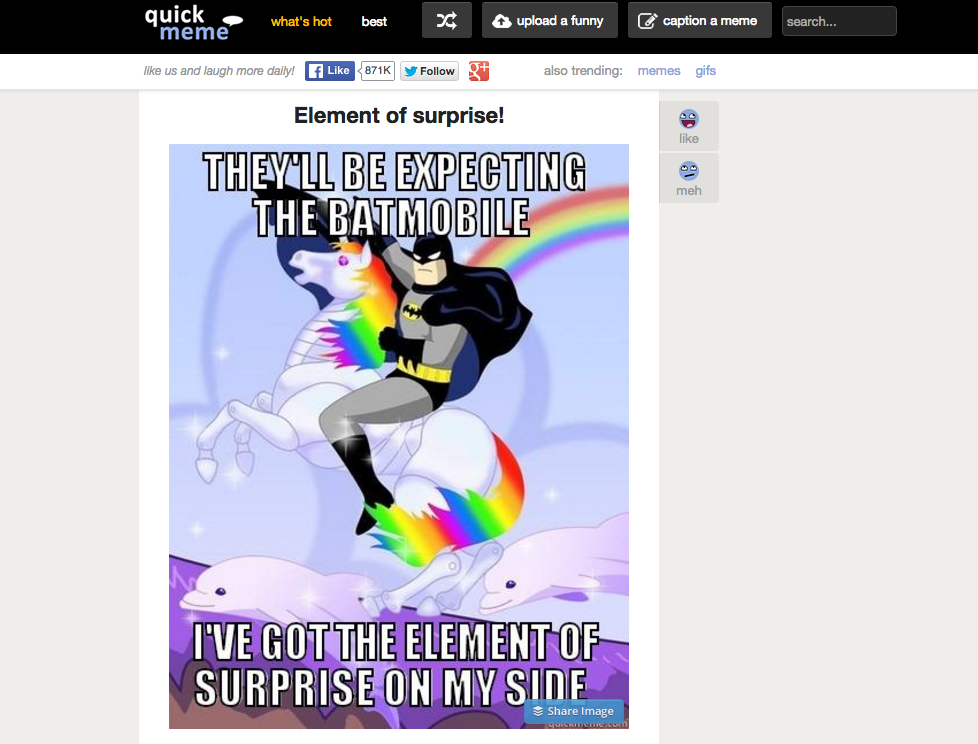 As its name indicates, Quickmeme makes meme creation a snap. You caption existing memes or upload your image and insert text.
Time management and productivity
Need tools to combat distraction, timesucks, and timezone confusion? These tools can help.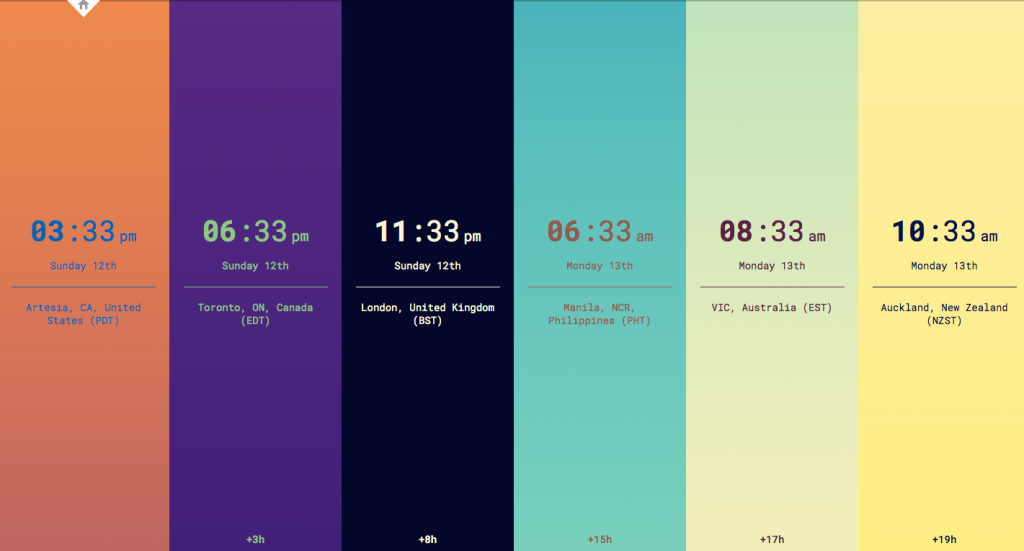 This extension is perfect if you have clients in different parts of the world. FIO displays multiple timezones of your choosing in one tab, so you can have an at-a-glance view of the time in different places. It even tells you if it's non-working holiday at a particular location.

Another app that's godsend for those working across multiple timezones, World Time Buddy lets you view and compare timezones in one page so don't have to worry about scheduling meetings at weird hours of the day.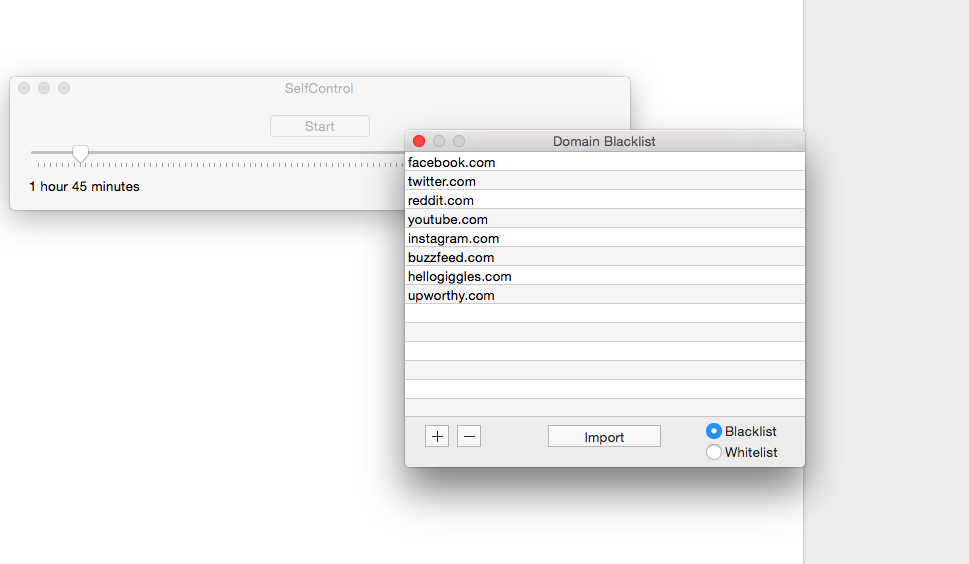 Are social networks and other sites keeping you from focusing on your task at hand? Use SelfControl, an app that blocks websites for specific time frame. It even continues to block sites after a reboot.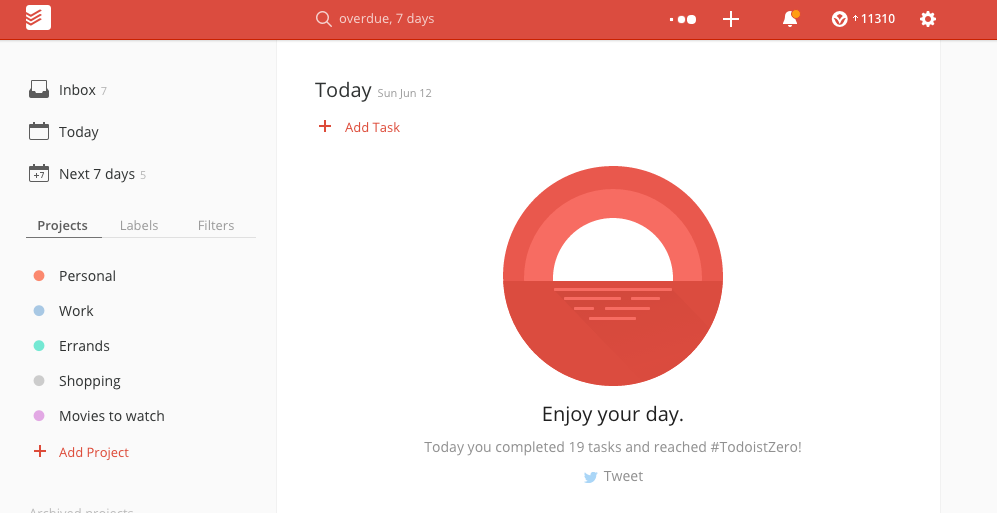 For me, Todoist stands out from other list apps because of its clean and intuitive design. I love the fact that I can add websites and emails as tasks, and that it lets me move, schedule, and manage tasks with minimal keystrokes or clicks.
Email and communication
These apps help me make get the most out of email and enable me to send the right messages faster, so I can devote less time to email and spend my energy on more important parts of my business.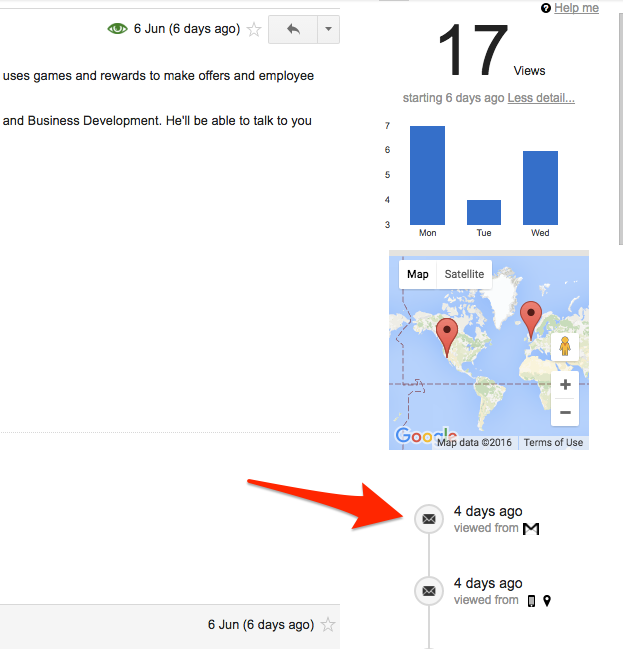 Want to know if that prospect you reached out actually opened your email? Use Streak, a Gmail plugin that tracks email views. It displays the time an email was viewed, and in some cases you can also see the location and device used to view your email.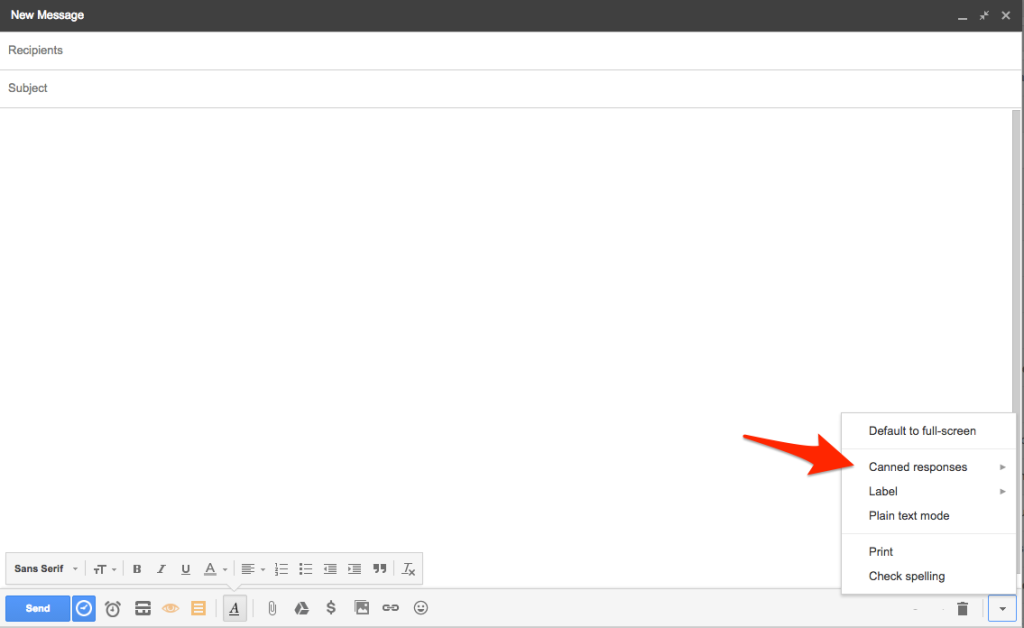 This native Gmail feature lets you create canned responses that you can quickly edit and personalize. No need to re-type or copy and paste the same message over and over again. With canned responses, you can serve up the right message with a few clicks.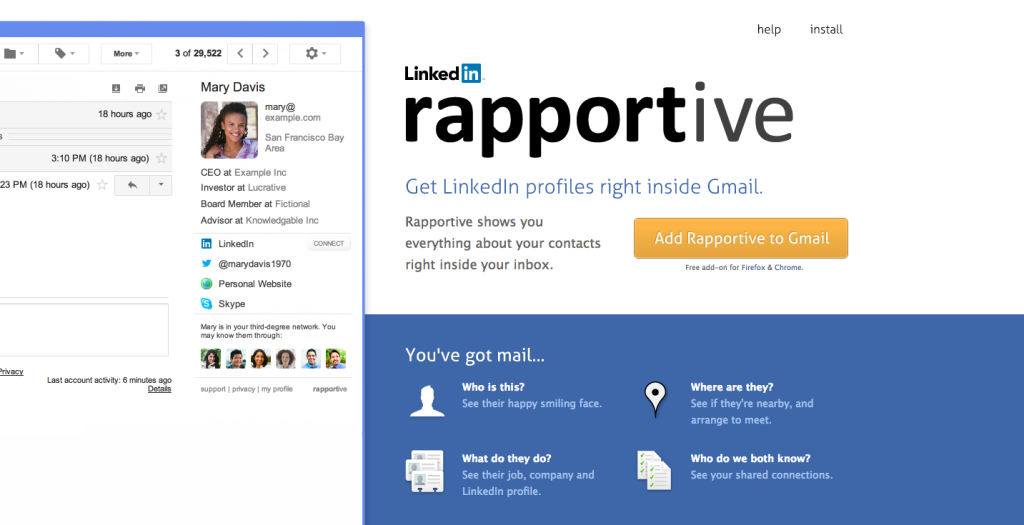 Adding a personal touch to your emails is easily doable with Rapportive, a Gmail plugin that inserts professional and social information about your contacts right into your email interface. So if say, you're composing a message for Jane Smith, you can check out Rapportive to see what's she's up to and make relevant references in your email.
Your turn
What tools do you use to make your freelance life a whole lot easier? Share 'em in the comments!